Nathan Ziegler, Attorney-at-Law
Nathan Ziegler is the founder of Nathan Ziegler & Associates, the first full-service asset protection, elder law and estate planning law firm in West Texas. Sondra serves as the firm's Executive Director. Based in Lubbock, with branches in Midland and Amarillo, the firm's focus is helping families have peace of mind in the second half of life by protecting their options and their assets from the cost of long-term care. Nathan and his team craft customized planning for each of their clients, using an array of specialized tools, such as asset protection trusts, estate planning, Medicaid planning, Veterans Benefits planning, and Special Needs planning. Nathan is a board member of the Texas Chapter of the National Academy of Elder Law Attorneys (NAELA), and are also accredited with the Veterans Benefits Administration. Nathan and Sondra are featured speakers on a wide range of topics related to planning for the second half of life. They have been married for 22 years and have three children. Nathan likes to fly fish and listen to *classic* country music (not that new stuff). Sondra enjoys reading the Wall Street Journal and listening to Mark Levin. They both love camping with their kids and their two unruly dogs, George and Bear.
---
Sharma Moriarty, Attorney-at-law
Sharma grew up in Lubbock. She has a degree in Organizational Leadership and Management from Regent
University and a Doctor of Jurisprudence from Regent University School of Law. During law school,
Sharma served in the Volunteer Income Tax Assistance program and as a graduate assistant in the
Domestic Violence Legal Assistance clinic. She has provided many pro bono legal service hours to clients
of Legal Aid of Northwest Texas and to others in the community. She is credentialed as a civil and family
mediator by Texas Tech University and the Office of Dispute Resolution in Lubbock. Sharma is an accredited attorney with the Veterans Administration, is a member
of the Lubbock County Bar Association, the South Plains Estates and Trust Council and the National
Academy of Elder Law Attorneys (NAELA). She also serves as a teacher/pastor to the women at the
Lubbock County Detention Center. Sharma has one daughter, Jessica. She loves to travel, ride
motorcycles and spend time with friends and family. She is a member at Trinity Church in Lubbock.
---
Brad Bolinger, Of Counsel
Brad Bolinger is an attorney and CPA who has represented more than 4,400 individuals and families since 1985. Brad earned his accounting degree from the University of Oklahoma, and then an L.L.M. from Georgetown University. Brad has focused his practice in the areas of Estate and Tax Planning, Special Needs Planning, Probate, Business Planning, and Oil & Gas. With expertise in both the legal and tax issues that families and business owners face in the second half of life, Brad brings a keen eye to crafting the best strategies for our clients' families to protect their wealth and their legacy.
---
Eric Sawyer, Certified Financial Planner
Eric is a Certified Financial Planner and provides financial guidance for our clients based on a holistic approach to meeting their elder care needs. After earning a Master's degree in Personal Financial Planning at Texas Tech University and working for several prominent financial planning firms, Eric started his own practice in 2010 to help families bring clarity to and realize their financial potential. Eric is a passionate supporter of what financial planning can accomplish for people. He has taught Masters level courses for Texas Tech's Department of Personal Financial Planning, courses for professionals with SMU and UT Arlington's financial planning certification programs, and recently served as Chairman of the Financial Planning Association (FPA) of West Texas. Eric is a Registered Representative with Cambridge Investment Research, Inc., holds FINRA Series 7, 63, and 65 licenses and the Texas Group 1 life insurance license. And while passionate about the profession he discovered through Texas Tech and loving the Lubbock lifestyle with his wife, Lisa, twin children, and poodle, Eric continues to bleed Maroon.
---
Scott Meara
BIO FORTHCOMING
---
Sondra Ziegler, Executive Director
Sondra serves Nathan Ziegler & Associates as Executive Director. In this role, she performs a variety of functions, including process implementation, and data management. Sondra formerly served as West Texas Regional Director for a 72-county area of the state for U.S. Senator Phil Gramm. Sondra also enjoys conducting seminars on the Veterans Pension benefit and on other elder care topics related to the work the firm does for families throughout West Texas.
---
Laura Blizel, Assistant to the Executive Director
Laura was raised in Austin, and came to Lubbock to attend Texas Tech University. She joined Nathan Ziegler & Associates in August of 2015 and serves as Assistant to the Executive Director. Her responsibilities include client services and data management. She is married to Bryan, and they have one son, Zach. She enjoys going to the movies, watching sports with her "boys" and playing with her two dogs, Poppy and Baxter.
---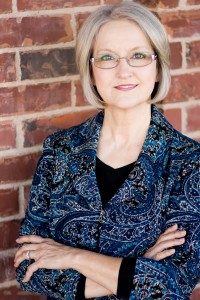 Carolyn Ball, Financial Manager
Financial Manager Carolyn Ball was raised in the Lake Cumberland region of Southern Kentucky. She and her husband, Jim, enjoy spending time with their eight grandchildren.
---
Jessica Gill, Paralegal
Jessica was born and raised on the South Plains. She joined Nathan Ziegler & Associates in January of 2016 and serves as a Legal Assistant/Paralegal, working closely with our attorneys on Medicaid and VA applications. She also assists with Probate cases and the drafting of Estate Planning documents. She is married to Caleb and they have 2 children; 4 year old Jayden and 2 year old Addison. She recently discovered her love for football and enjoys watching it with her husband and children on the weekends.
---
Rachael Antcliff, Paralegal
The daughter of an Air Force pilot, Rachael grew up moving all over this great nation. Due to the frequent relocation, she was home-schooled all the way through high school. Currently, she attends Liberty University as an online student and has thoroughly enjoyed her experience there. Rachael graduated in December of 2015 with her Associate's Degree in Paralegal Studies and will be graduating this May with a Bachelor of Science in Paralegal Studies. Upon graduation, Rachael plans on preparing for the LSAT and is considering Law School at Texas Tech University in Lubbock. In addition to school and work, Rachael is an avid cross-fitter and weightlifter, participating in multiple competitions. In her free time she enjoys reading and baking, studying God's Word with her college small group, and spending quality time with her family. Rachael counts it a real blessing to work with the families who are clients of Nathan Ziegler & Associates.
---
Corey Graham, Administrative Assistant
Corey was born and raised in Lubbock. She married her husband, Brady in May 2016. She enjoys outdoor activities, playing with her three dogs, spending time with family, and working with people.
---
Marlene Robinson
BIO FORTHCOMING
---
Breann Robinson
BIO FORTHCOMING
---
Cindy Hamilton
Cindy grew up in West Texas. She is one of our Client Service Coordinators who help gather information so that our firm can best serve our clients. She is married to Jim and has three daughters that are married, one son and two grandchildren. She enjoys spending time with her family and little yorkie, Berkley. Favorite activities include going to the beach, taking a walk in the park and shopping.
---